By now you must have heard of Jean-Georges' Tin Building, the sprawling chef's culinary market that once housed the Fulton Fish Market near the South Street Seaport.
The 53,000-square-foot food hall opened for limited previews last month, but New Yorkers who haven't been able to get there yet will rejoice that a food truck is currently criss-crossing the city, delivering free samples inspired by the culinary destination.
The truck, a vintage Citroen truck with a mobile kitchen and outdoor furniture, has already been spotted in the Hamptons and Domino Park and is scheduled to make the following stops throughout September:
September 20 from 2 p.m. to 5 p.m.: Chelsea Triangle in Manhattan
September 27 from 2 p.m. to 5 p.m.: Bowling Green in Manhattan
September 28 from 1 p.m. to 4 p.m.: Outside the New York Stock Exchange in Manhattan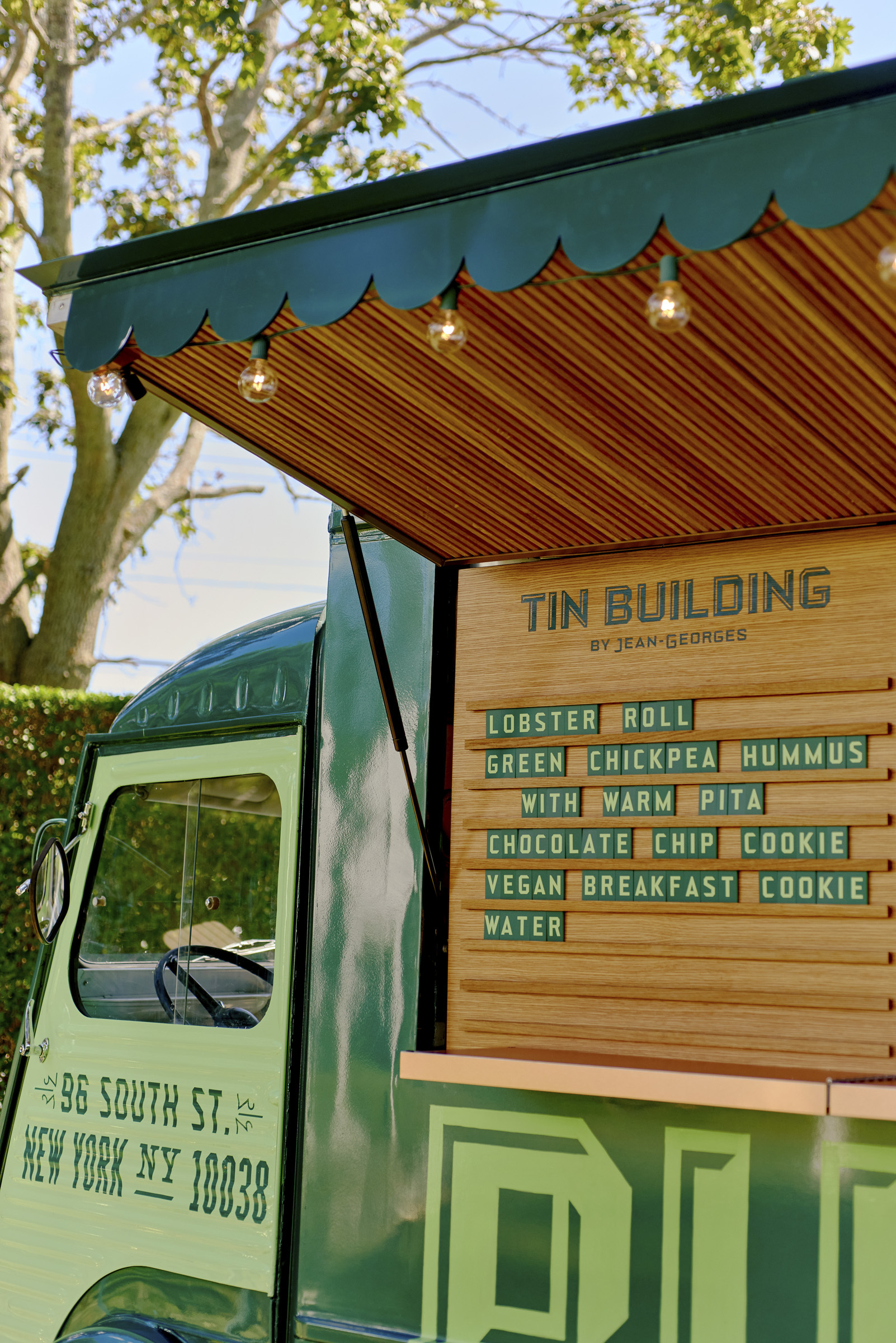 Among the various onboard menu offerings are lobster rolls, green chickpea hummus and a slew of desserts – all items calling out the six full-service restaurants, a variety of convenience stores, bars and service counters. fast who now call the Tin Building home.
The hunter green truck will be easy to spot, so be sure to stop at the various designated locations throughout September to sample one of the city's most exciting new foodie openings.